This is something not similar to the topics we discussed earlier in this blog, IBEE Solutions has started supporting Mobile Application development. QR Code is something useful for Mobile users and for companies who wish to publicize their website URL (Domain Name) to reach Mobile users at ease.
QR Code is a 2D Matrix Bar Code which can be readable by Mobile Phones with camera, SmartPhones and QR Scanners. We can store Text, URL and other data into the QR Code in encoded format while retrieving the contents stored can be decoded at high speed, that is why it called QR (Quick Response).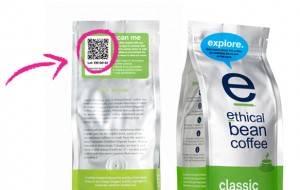 QR codes can be used in Magazines, Sign boards, buses, business cards or any moving objects where users want to know more information about it. Users with a camera phone equipped with the correct reader application can scan the image of the QR Code to display text, contact information, connect to a wireless network, or open a web page in the phone's browser. This act of linking from physical world objects is known as a hardlink or physical world hyperlinks. Mobile Operating Systems like Google's Android, Nokia's Symbian are currently supporting this QR Codes.
For more information about Mobile Applications and Hosting contact us at 1800-102-IBEE or email to [email protected]